Be Smart Spotlight: Mark
Mark is a student at OU with aspirations to become a teacher. He chose to volunteer with CASP to get credit for one of his education classes, and because a friend
of his volunteered here as well. Before Mark started tutoring, he told us that he saw himself as a role model for students hoped to mentor students and "help them grow as human beings".
We checked back in with him at the end of the semester and Mark described his experience with CASP as "rewarding."  He told us that he is motivated by the fact that he knows he is making a difference in his students' knowledge base. He also told us that he has developed patience through working with children.
He told us that he has learned that "no matter how little you think you are doing, you are truly making a huge impact on the kids." Mark also states that "it's all in the mind set of "I can do it" and that "the sky is the limit!"
Thank you for being a volunteer tutor, Mark!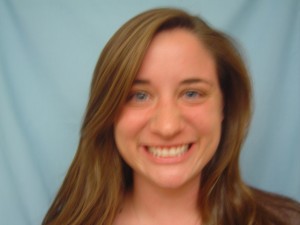 Be Smart Spotlight: Alison
Tell us a little about yourself
"I am a senior at OU with a major in Elementary Education and a minor in Spanish. I am from a small town in Northwest Oklahoma where I have lived on a farm my whole life. I love helping people (especially kids), music and just getting a good laugh"
What are some of the reasons that you chose you volunteer with CASP?
"I have heard about CASP and wanted to help for several semesters but didn't have the chance. This semester, for one of my classes, I need volunteer hours and I decided that it was finally time to help with CASP."
What do you hope to give during tutoring?
"I hope that I can better my own teaching skills and improve my ability to relate to kids not only academically but also in their lives. I hope that I will not only teach kids…but also good attitudes toward others, school, and ultimately their lives."